David LeGrand may want to post more about his professionally built easel, but in the meantime, here is a link to his site where all the important info is available.
http://chalkmart.com/custom/index.cfm?id=175831
This easel is a masterpiece. It really is or I would not have bought three of them over the last 7 years - no I didn't wear them out. I have one in our equipment trailer for when we are on tour, another set up in our rehearsal studio for practice and a third as back-up (or for parts) in case the road model gets damaged or stolen.
Here's a photo of the easel from David's web site.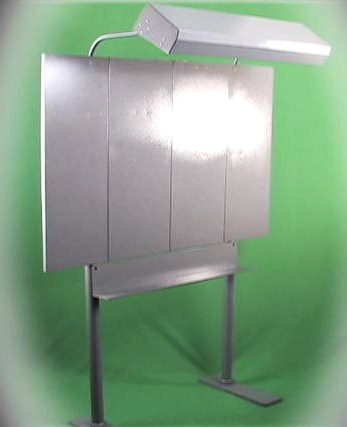 Go check it out!
Kerry

*****************
www.ChalkIllustrated.com | www.GoldenChalkClassics.blogspot.com | www.ChalkedAndAmazed.com

*****************