You flip on the blacklight and another audience gasps in awe! A surprise, phantom-like picture has suddenly appeared! What they didn't see was the many pre-program hours you spent drawing it. This previously "advanced" technique just got easy enough for any beginner to do. This book will show you how. Really!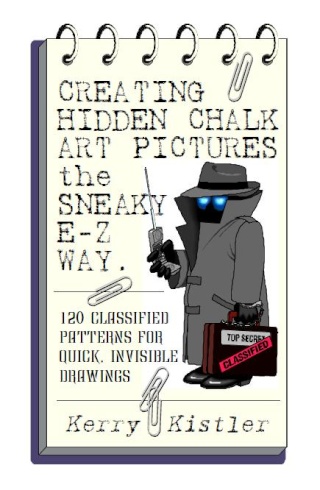 Click HERE to download the book in PDF.
If you have any questions or comments about using stencils to create hidden pictures feel free to add to this thread.
Happy stenciling,
Kerry

*****************
www.ChalkIllustrated.com | www.GoldenChalkClassics.blogspot.com | www.ChalkedAndAmazed.com

*****************